Visual Studio Code
I recommend this FREE software for working on your pubwriter sites!
Recommended Extensions for Markdown Users
Recommended Extensions for Javascript coders
Shortcuts
You can search ALL files for text using Cmd+Shift+F or Ctrl+Shift+F to search the currently open folder. Very helpful!!
Screenshots
Spell Checker

Markdown Navigation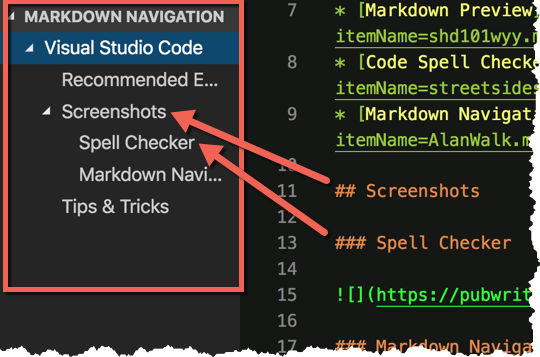 Tips & Tricks
Cmd+f (Mac) or Ctrl+f (PC) to search all the text within the files of directory you have loaded into the workspace.
A slick way to remove unwanted line breaks is to use Ctrl+j).
Resources